Aether is used to draw cards, gold is used to play them.
​
Drawing Cards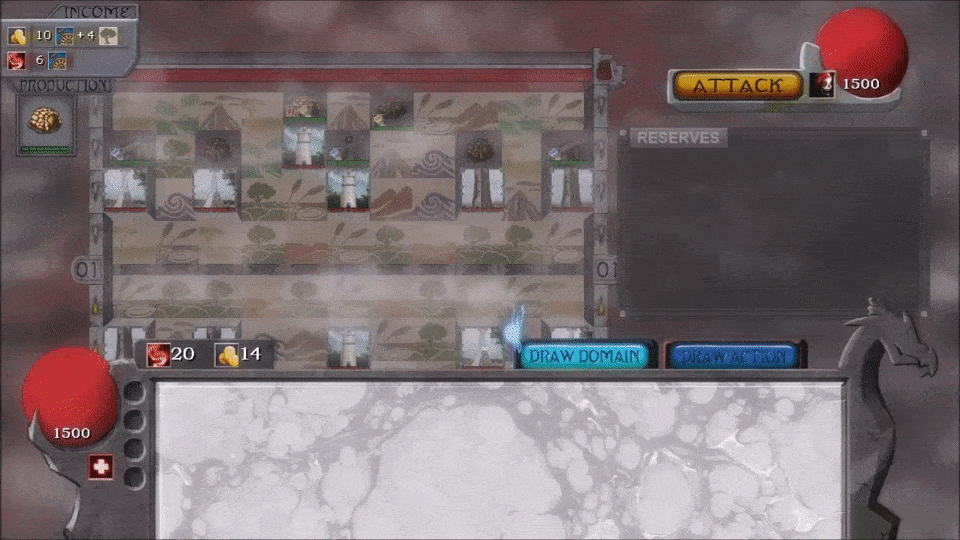 Drawing a card costs 4 aether. You have two decks, a domain and an action deck.
​

Domain & Action Cards

Action cards are your combatant, spell and enchantment cards. Before they can be played, action cards require of you to have domain cards in play. You won't be able to play your action cards until you have played at least one domain card and the most powerful action cards will require you to have four domain cards in play.
​

Playing a Domain Card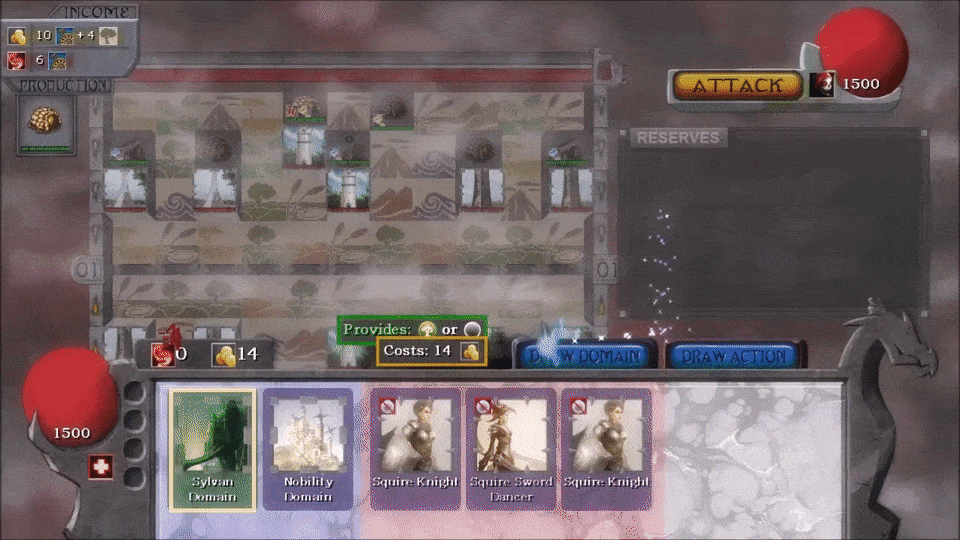 Playing a domain card will cost you 14 gold.
​

Construction Time

Once you have played a domain card, it will have a construction time of 4 turns. Construction time ticks down by 1 at the end of each player's turn. Once its construction time has reached 0, you'll be able to play action cards that require you to have that domain in play.
​

Playing Action Cards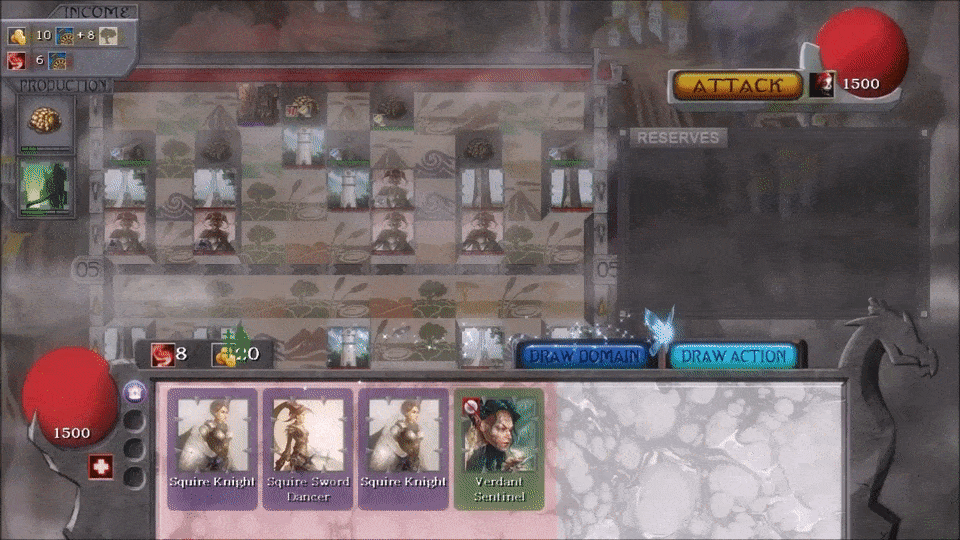 Playing a combatant card costs gold. When playing a combatant card, you'll chose how many combatants you'd like to produce. Producing multiple combatants costs more gold.
​

Aether and Gold Income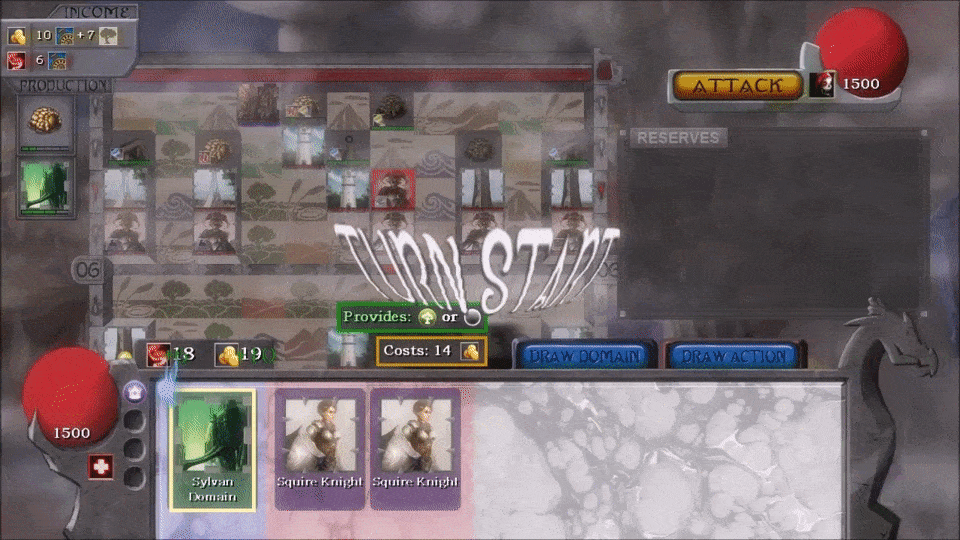 You get new aether and gold at the start of your turn. See your income tab.